family, community & country
Thank you for another great year for the Flags of Honor
Upcoming Programs
Nov 9th – Kortney Zimmerman with George & Francis Ball Foundation – Cradle to Career
Nov 16th – Denise King & Troy Watters – Beech Grove Cemetery – Restoration & Preservation
Nov 23rd – No Meeting
Nov. 30th – Beckie Adams – Life & Death of the Great Lakes
Dec. 7th – Flags of Honor Fund Recipients: Veterans Affairs – Stsnd Down, Bria Zolman – BSU Guardian Scholars
Dec. 14th – Liane Nickey – Prevention of Child Abuse of Delaware County, Masterworks Chorale
Dec. 21st – Bob Ball – Blood and Fire – Saturday Meals and Groceries for Families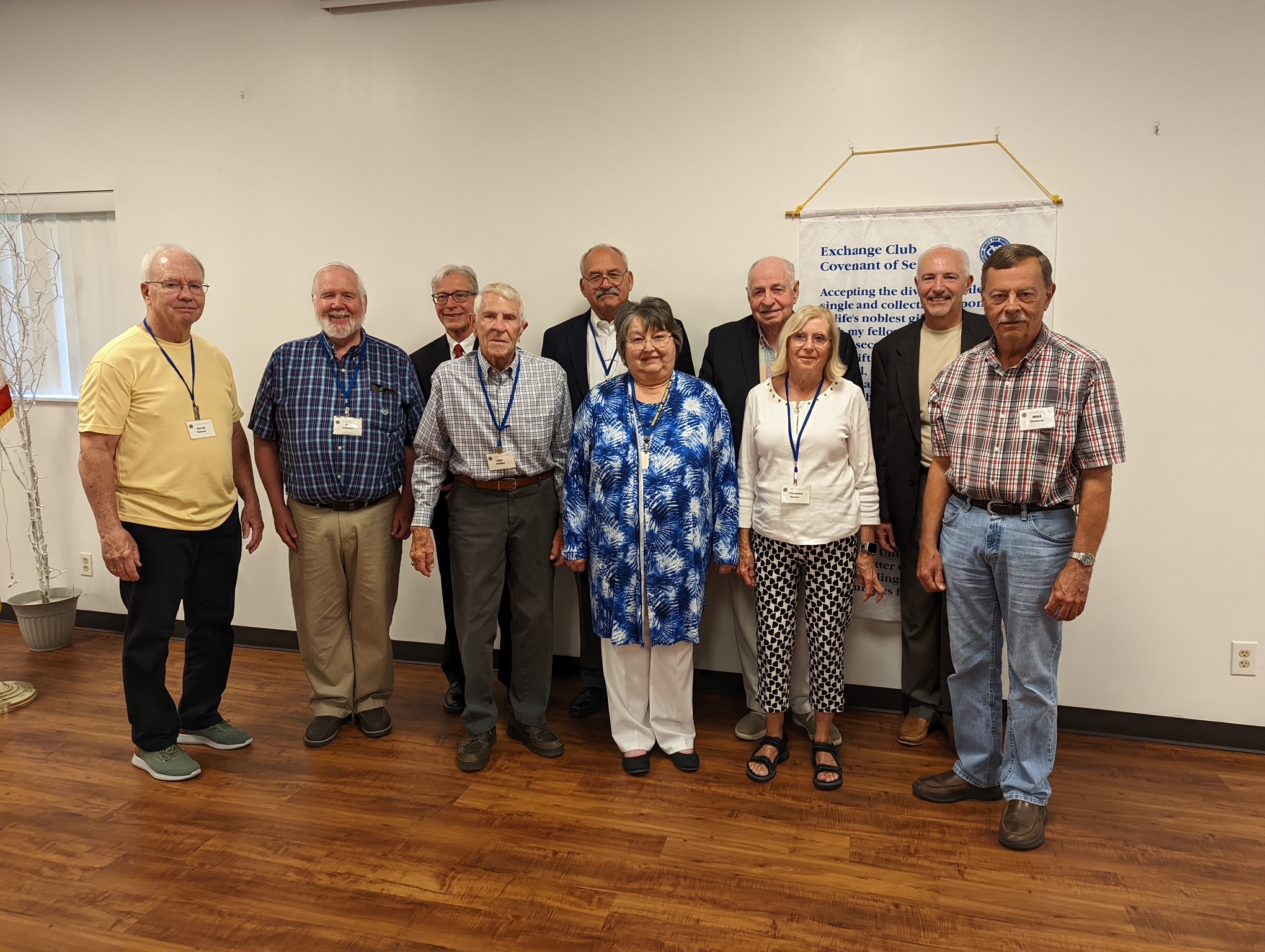 Who We Are
The Exchange Club's core values are family, community, and country. Its members support activities that benefit youth, promote pride in our country, and honor military and public service providers through the four programs of service — Americanism, community service, youth programs, and the prevention of child abuse.
Over 100 Years of Service
The Exchange Club of Muncie has a proud history of educational programs and fellowship for its members, and service to the community. Its distinguished record of community service is the result of loyal, hard-working, and dedicated members who have provided leadership and have embraced the goals of Exchange.