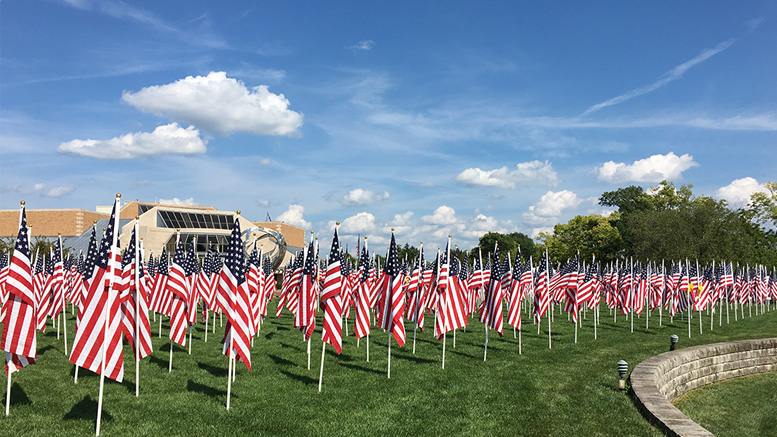 Right here in Muncie, 1,000 flags will be hosted by the Exchange Club, recognizing our nation's veterans and all who have gone before us. The Flags of Honor will be displayed from September 4th through the 11th and located at Minnetrista.
You're Invited to be a sponsor
Flags of Honor is made possible through support of individuals and organizations across our community. We invite you to sponsor this year's event.